Thinking in Bets - Chapter 2 - Wanna bet?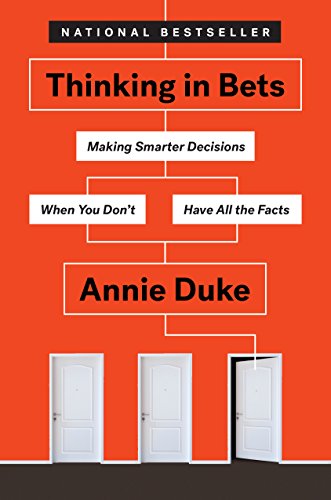 Poker players make decisions by making bets. Why do we all need to learn to make decisions using bets too?
There is a trap of "Motivated reasoning" bias. But, fortunately, there are facilitating questions that direct our minds in the right direction.
We must also move away from using the all-or-nothing confidence scale. Instead, we must learn to measure our confidence in percentages. This will not only help us win more, but it will also make us more credible communicators and make teamwork around us more efficient.
Our Rational Answer books club has selected a book for February. It is "Thinking in Bets" by Annie Duke: https://www.amazon.com/Thinking-Bets-Making-Smarter-Decisions-ebook/dp/B074DG9LQF

This book is written by a multi-million dollar poker tournaments winner (and her brother is also a multi-million dollar poker tournaments winner - so it's a family business ;))

She teaches how to apply poker thinking to make decisions in financial markets, strategic planning, human resources, law, entrepreneurship…
Chapter 2 covers how to start making bets in decision-making process and use numbers in our judgment.
Sharing my mind map as usual: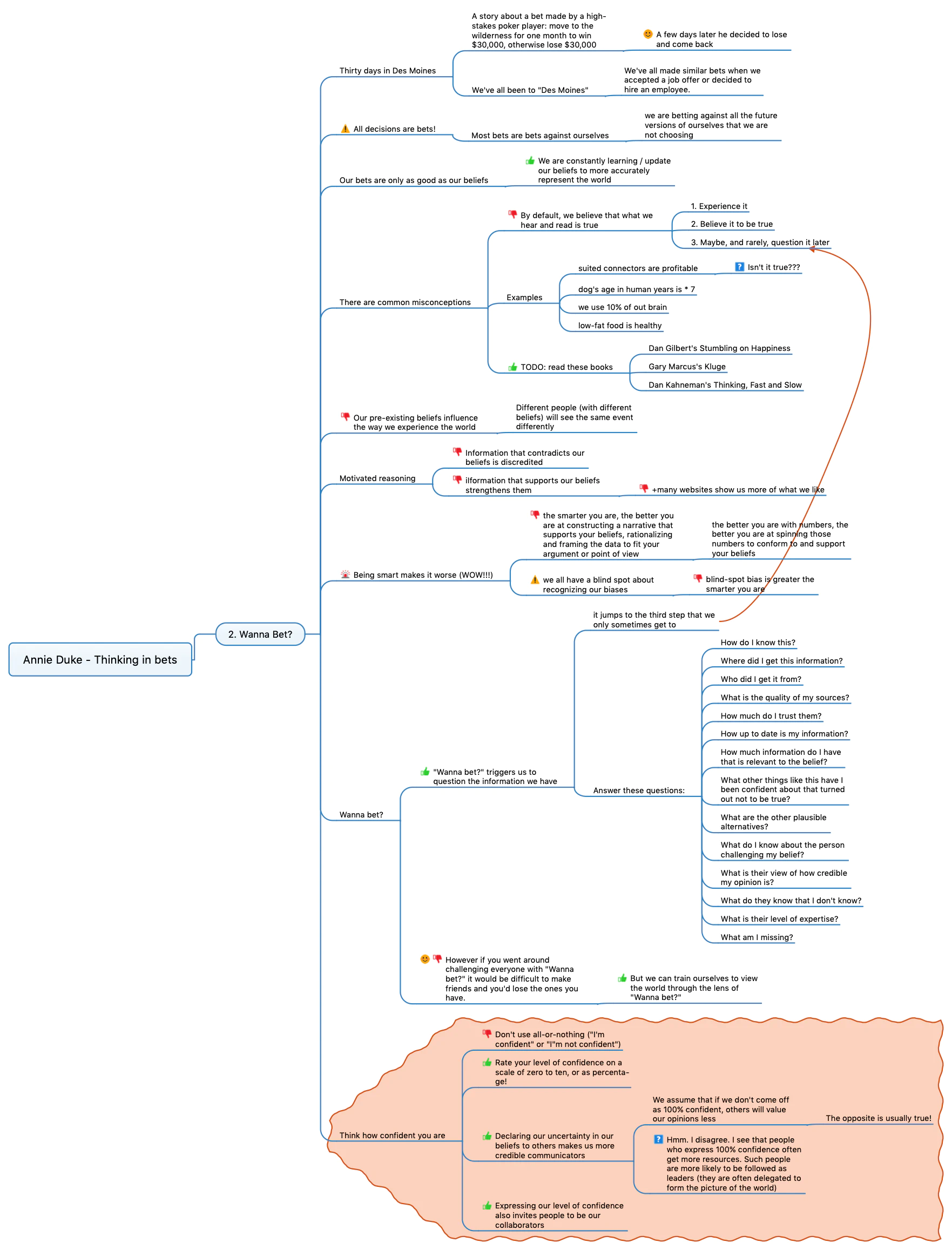 See also: