Big Ideas 2021 by ARK invest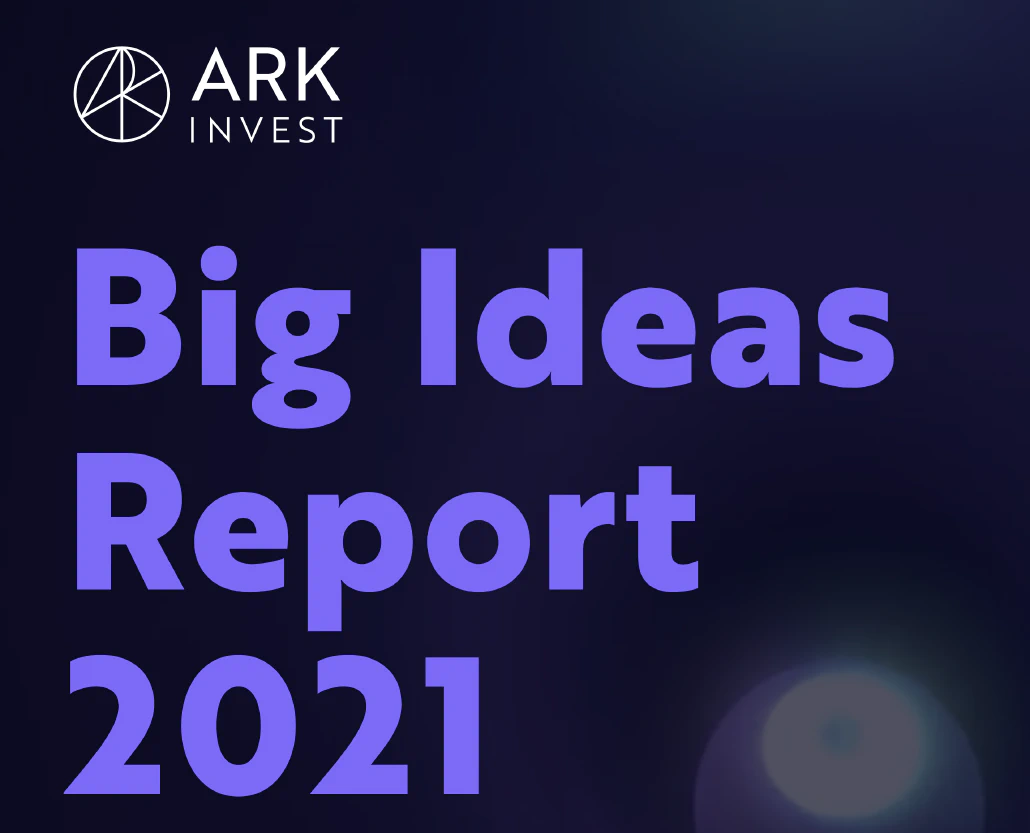 I've just read recently published Big Ideas 2021 by ARK invest (these guys are investing billions of USD into disruptive tech companies) and want to share it.
I really recommend to download and overview their slides for everybody who works in high-tech (yes, they are probably over-optimistic because of their role, but it's really worth to look at): https://drive.google.com/file/d/1z3LpfrAQLRM07JDTi1ZnHEHPeszgIp7O/view?usp=sharing
I am especially excited by what they call "Software 2.0" (deep learning). Here are their key trends - just for your convenience:
Deep Learning
The Re-Invention of the Data Center
Virtual Worlds
Digital Wallets
Bitcoin's Fundamentals
Bitcoin: Preparing For Institutions
Electric Vehicles (EVs)
Automation
Autonomous Ride-Hailing
Delivery Drones
Orbital Aerospace
3D Printing
Long Read Sequencing
Multi-Cancer Screening
Cell and Gene Therapy: Generation 2
Hope you find it useful. Have a great week!
See also: