Communication Genius - Lesson 3 - Toasting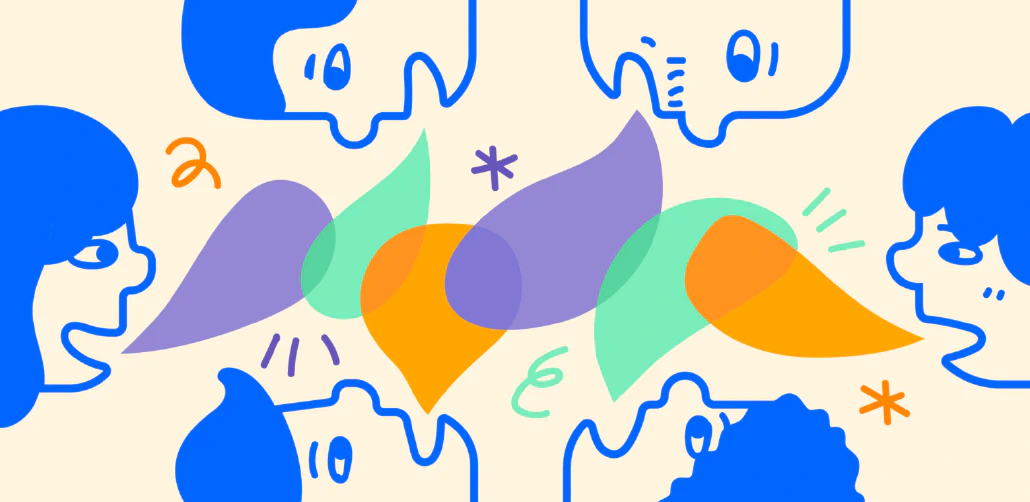 I continue sharing my impression and knowledge from the Communication Genius course which I started in January 2022. Lesson 3 is full of useful information concerning SAYING TOASTS. There are tips what to say to be remembered and some phrases which sound good during eating and drinking in informal atmosphere.
You will learn three types of toasts, three aims of this type of speech. You will be able to say a great toast even if you have no time for preparation. You will also discover how speeches from Oscar recipients can help you.
Lesson 3 discovers:
Can you give a compliment like a toast?
Are aphorisms and poems good or bad like toasts?
Why people are saying toasts?
What to do if there is no time to prepare?
How to make your toasts like a short bright speech?
After what toast people will remember you as a good speaker?
Sharing my mind map: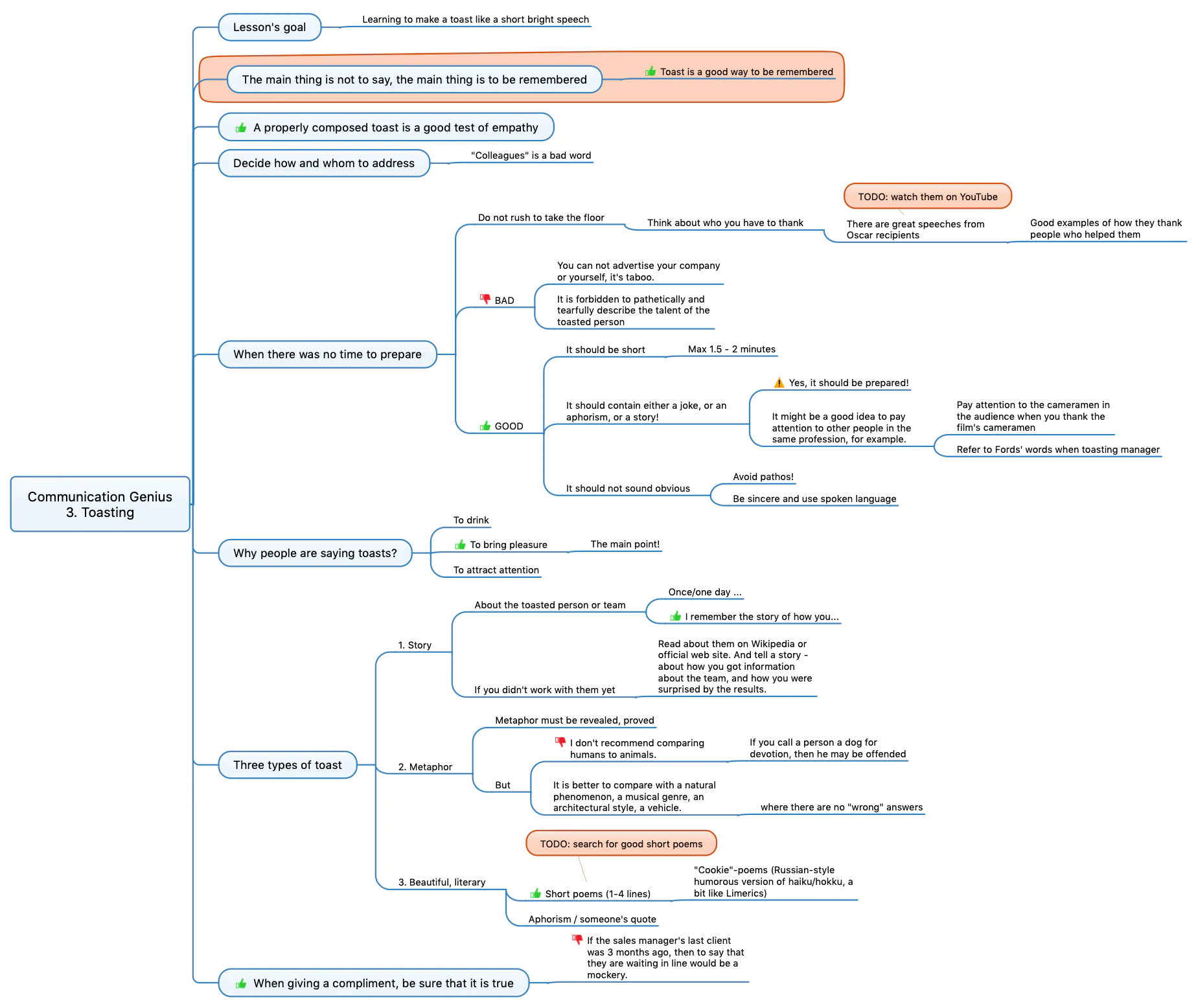 See also: