Communication Genius - Lesson 1 - Communication preparation algorithm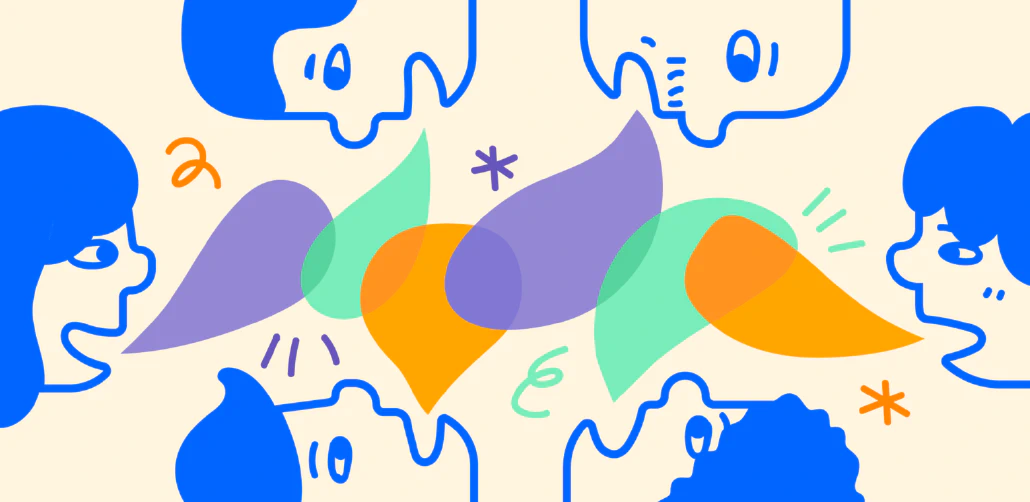 In January 2022, I started the Communication Genius course from one of the best public speaking coaches - to be a bit less toxic and more efficient 🙂
Lesson 1 discovers:
What is the purpose of communication?
What are the two parts of success?
Why should you clearly define and write down your real goal?
How to consider your Audience?
What is the Format and its elements: Time, Place, Dress Code and Genre and how to use them?
How to choose the right Moment? Examples of good and bad moments?
In general, it is a good checklist for preparation.
Sharing my mind map: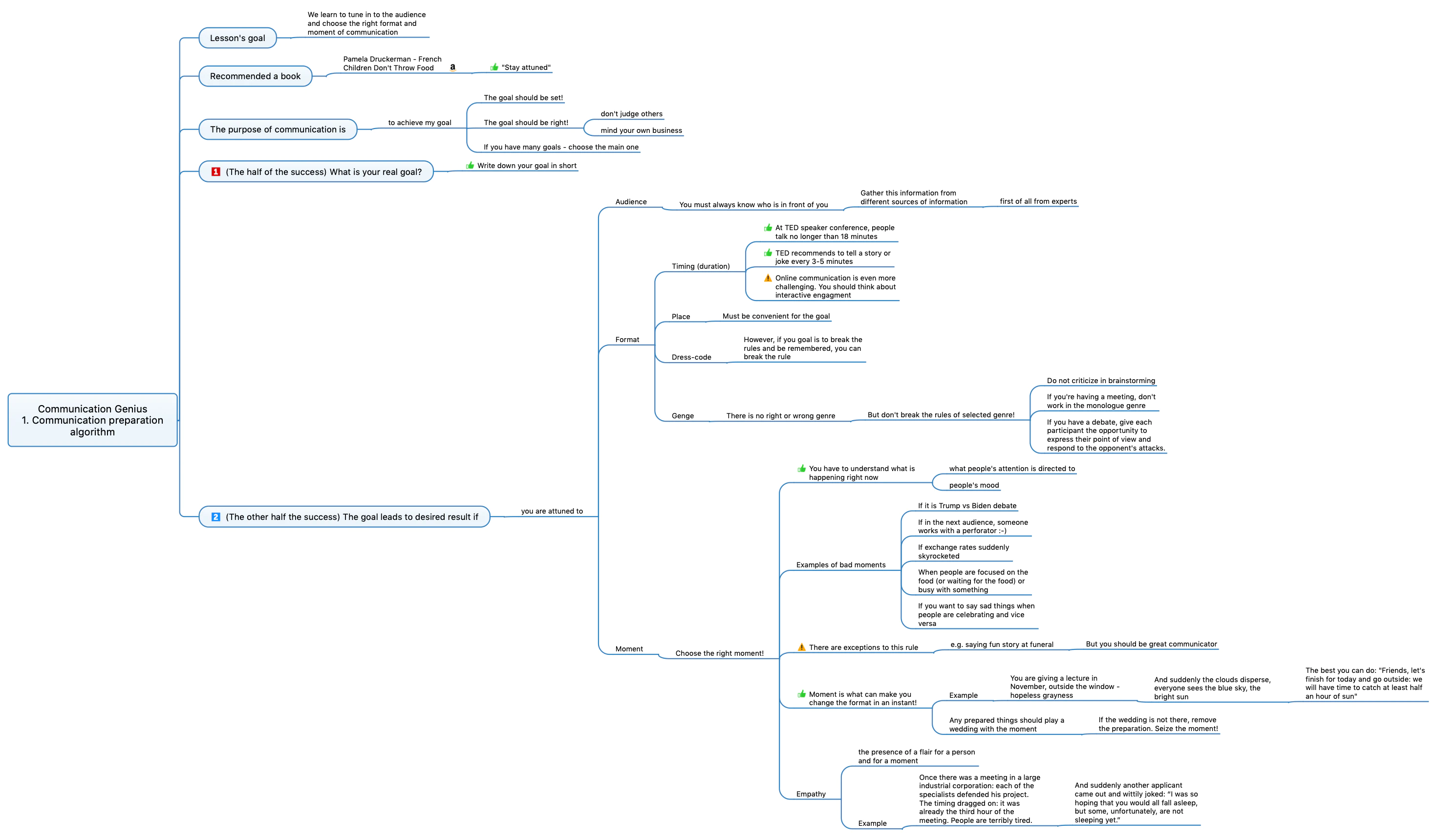 See also: