Designing Data-Intensive Applications - Chapter 6 - Partitioning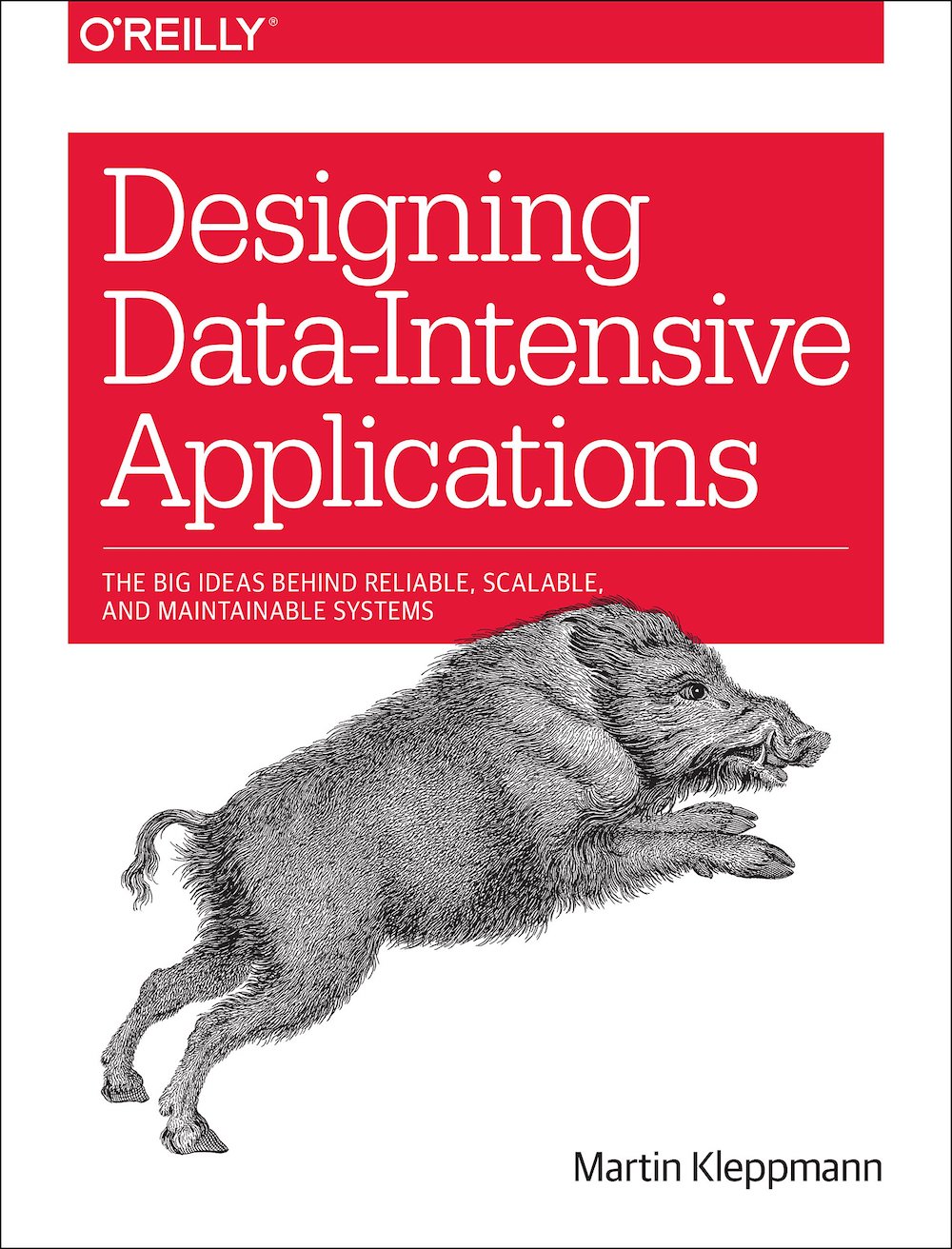 Earlier the book club of our company has studied excellent book:

This is the best book I have read about building complex scalable software systems. 💪
As usually I prepared an overview and mind-map.
Chapter 6 contains everything the DEV team should consider when designing storage for big data:
Partition aka Shard aka Region aka Tablet aka vNode aka vBucket. It is another approach for storing the data in addition to Replication (reviewed in the previous chapter)
How to partition key-value data (primary index). Problems with partitioning - skew and hotspot. Approaches: key range and hash of key.
Partitioning for secondary indexes: Local index and Global index
Rebalancing partitions as you grow. Bad and good aproaches, problems and how to deal with them. Manual vs automated rebalancing.
Request routing. Different aproaches, issues and solutions.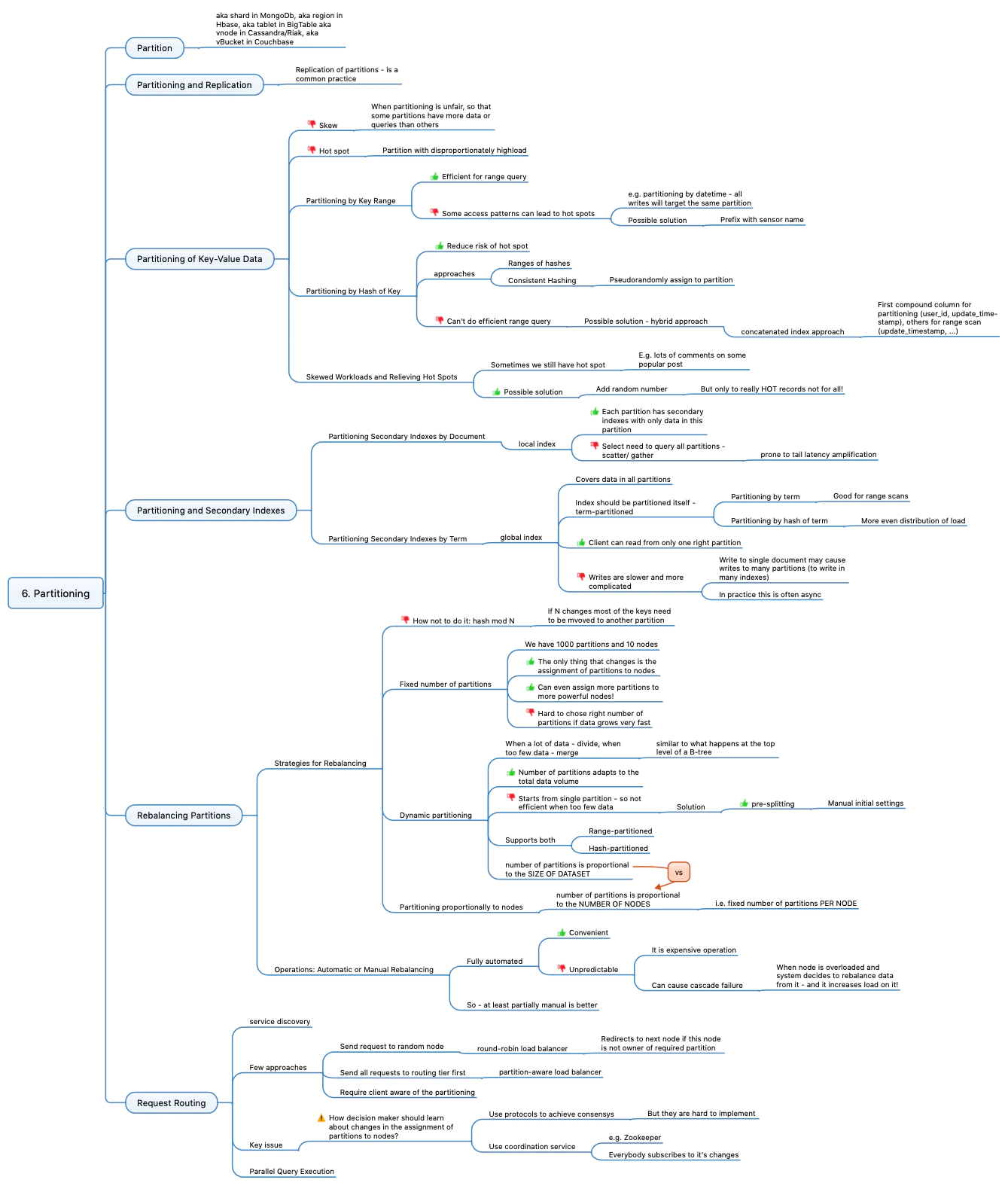 See also: