Designing Data-Intensive Applications - Chapter 12 - The Future of Data Systems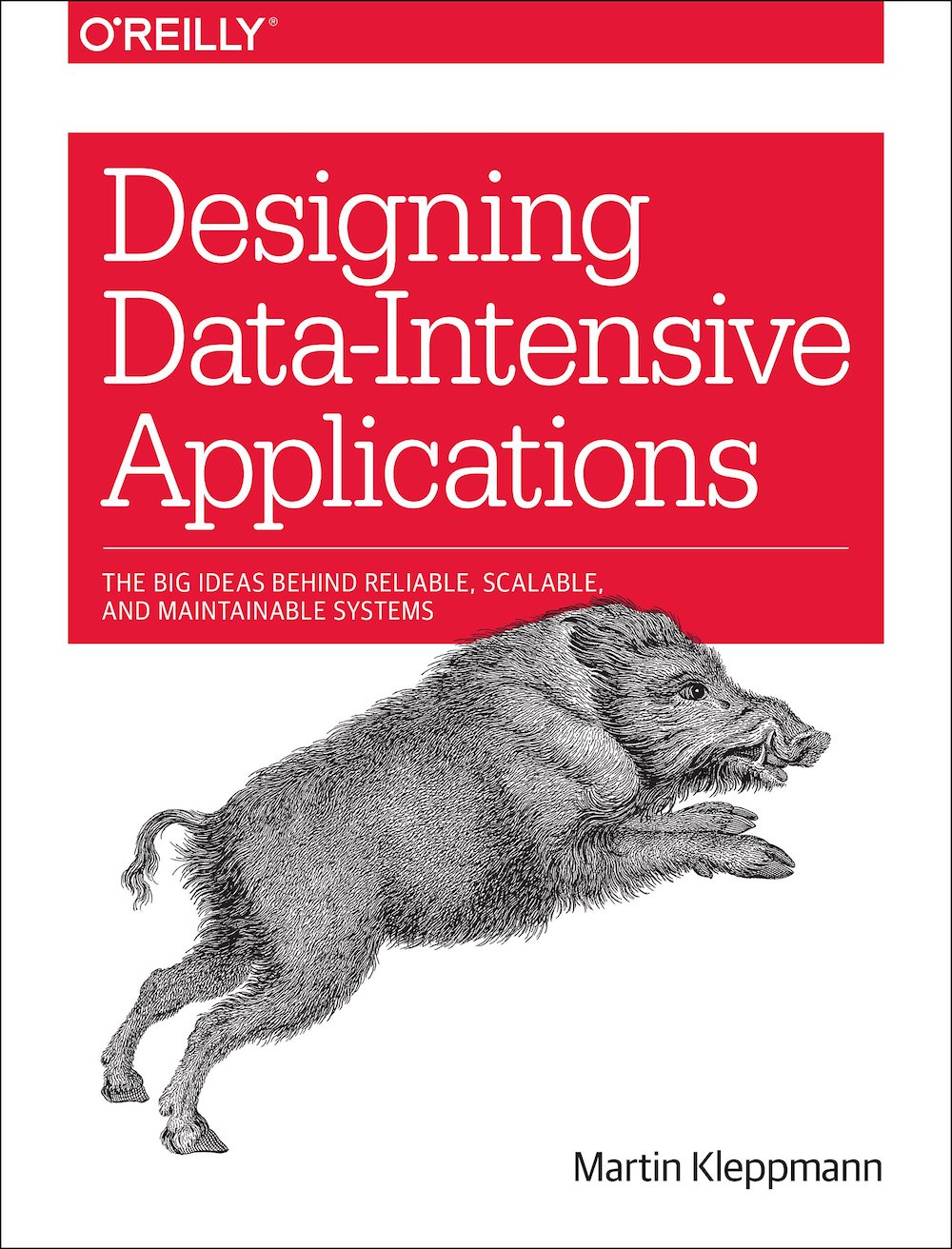 Earlier the book club of our company has studied excellent book:

This is the best book I have read about building complex scalable software systems. 💪
As usually I prepared an overview and mind-map.
Chapter 12 is a summary of the book and a visionary view of the future.
Data Integration.

Overview of the ways we have to integrate data.
Causality and why we need Total Order and Idempotency.
Transactions and Linearizability
Limitations of Total Order.
Lambda architecture and unifying batch and stream processing as the most perspective approach.

Unbundling Databases.

Overview of composing data storages together.
Designing apps around Dataflow.
Usage of derived states.

Aiming for Correctness: what problems to consider and how to deal with them.

End-to-end fencing token.
How to process multi-partition requests.
Timeliness and Integrity issues. Apology workflow in business.
Meta approach: Trust, but Verify.

Doing the Right Thing.

Predictive Analytics is discriminating people! We have responsibility and accountability here.
Privacy is conflicting with Tracking. Total surveillance should be legislated and self-regulated.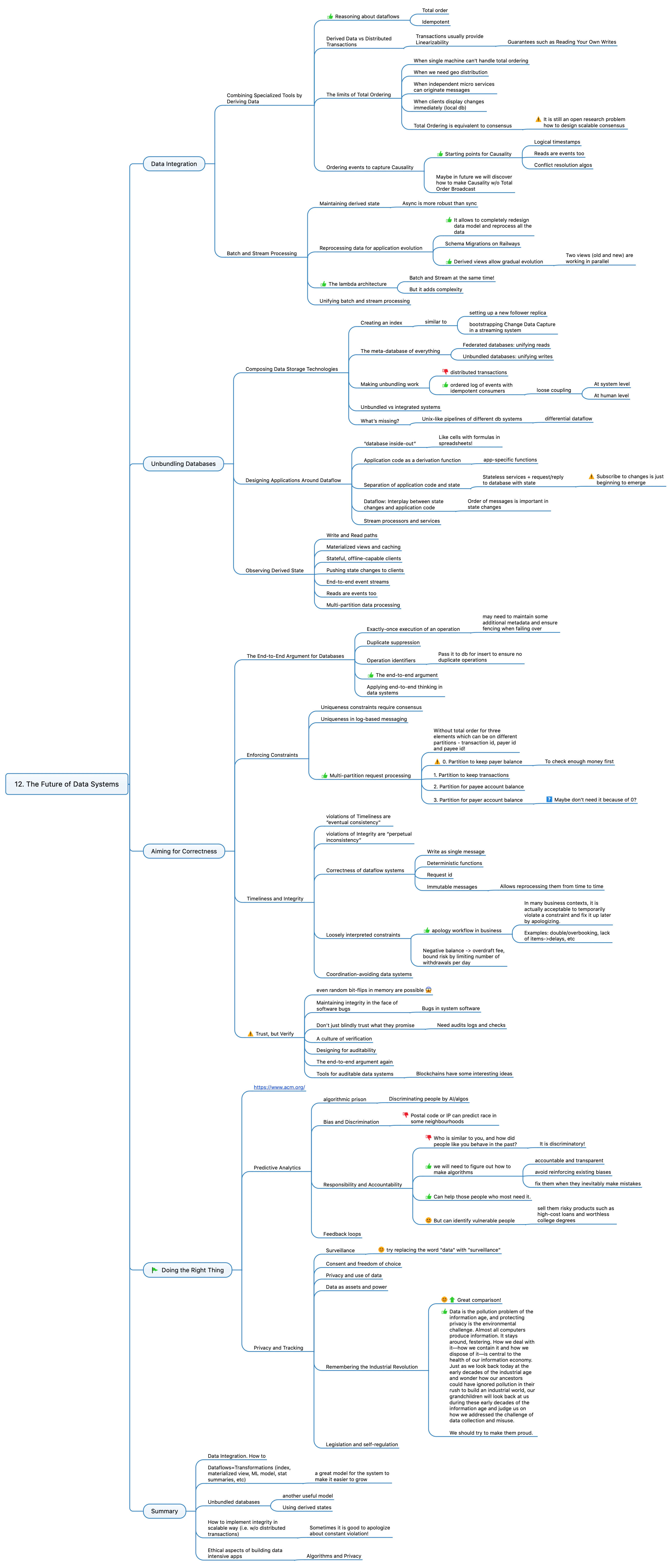 See also: