System Design Interview - Chapter 1 - Scale from zero to millions of users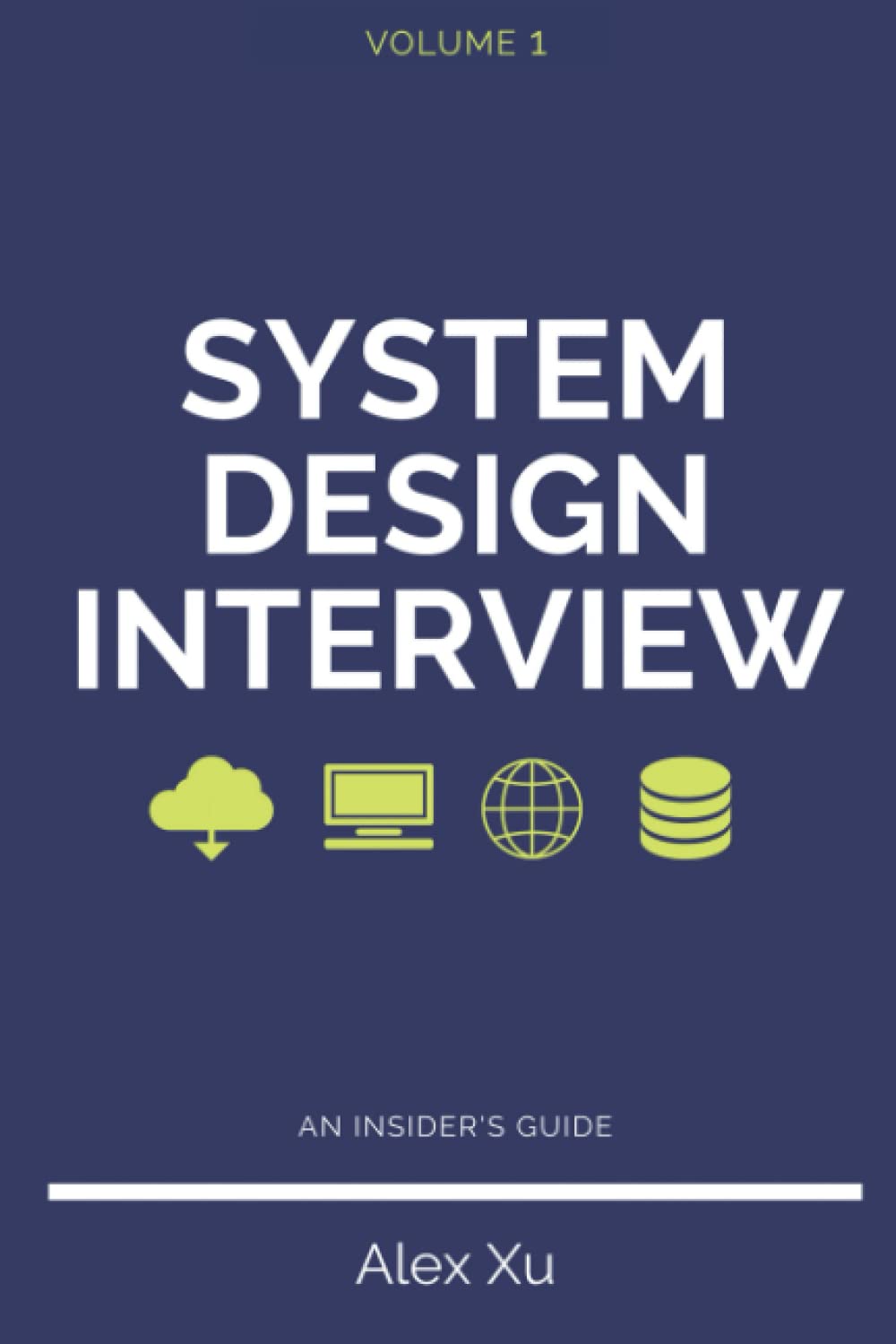 A great generic plan for scaling any app from zero to millions of users.
Single server setup
Selection and usage of database
Vertical scaling vs horizontal scaling approaches. And why you should prefer horizontal
Adding load balancer for horizontal scaling
Adding database replication for horizontal scaling
Adding cache
Adding CDN
Stateless vs Stateful architecture and using external state storage
Adding extra Data Centers
Adding Message queue
Adding Logging, Metrics, and Automation
Scaling database (sharding)
and futher steps…
All of these is carefully but briefly disclosed in the Chapter 1 of the book:
I HIGHLY RECOMMEND IT!!!
Sharing my mind map with all the details as usual: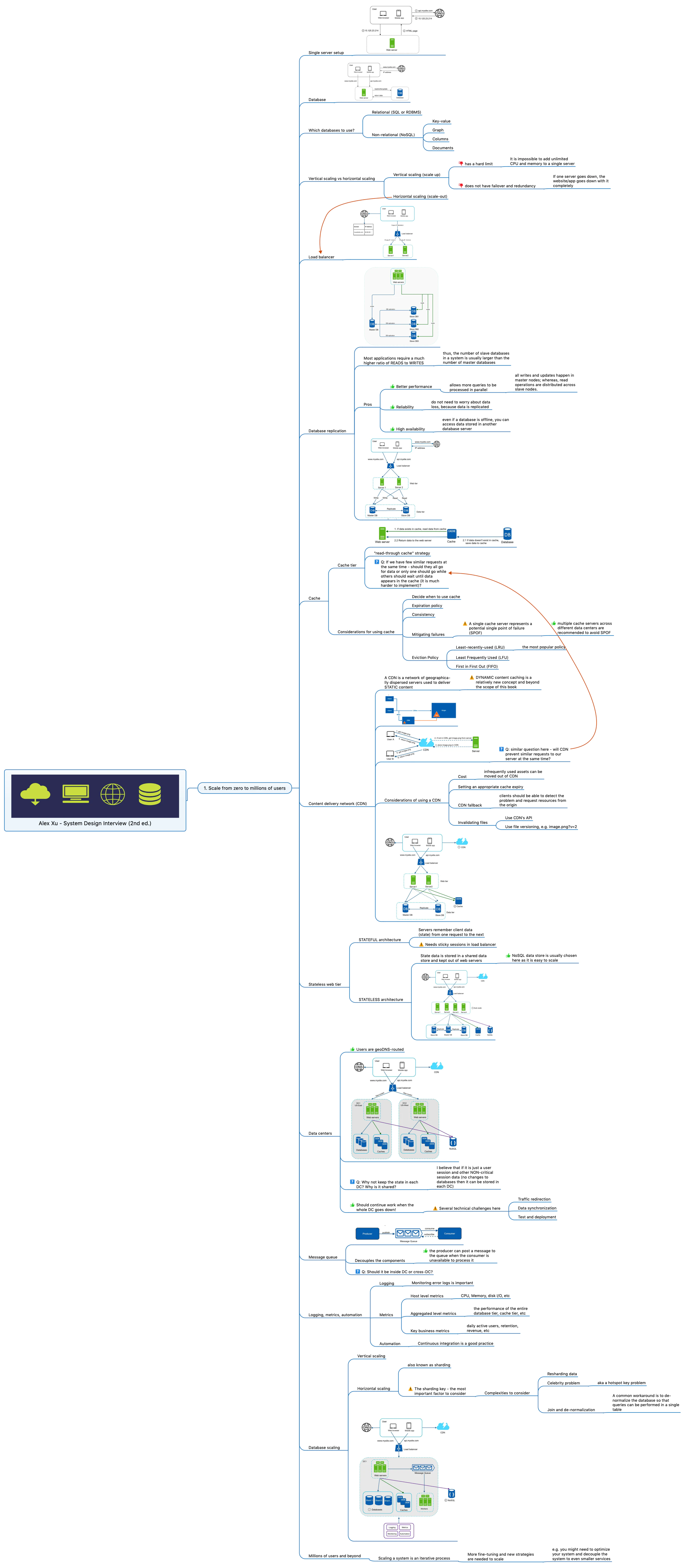 See also: