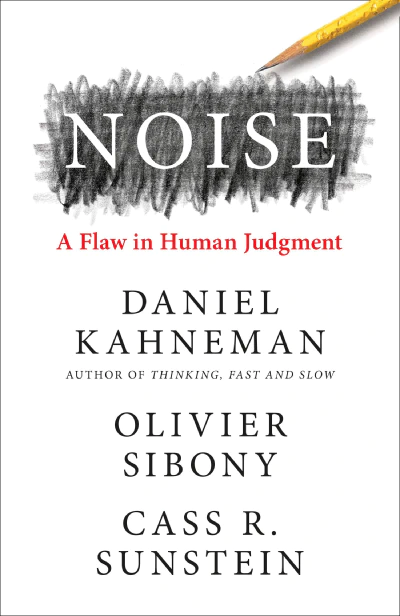 Interesting to learn how your mind makes judgments. Two types of judgments: predictive and evaluative. How to measure errors from bias and noise. How to measure the cost of noise. And how to deal with catastrophic consequences.
Drilling down the noise to three components: system noise, level noise, and pattern noise. How to measure (and compensate) the noises. Occasional noise as a part of pattern noise. How to compensate occasional noise: wisdom-of-crowds effect, crowd-within-the-one effect, second answer effect, and dialectical bootstrapping tool.
How the group work influences the noise. Informational cascade and social pressure cascade. How to deal with them. The effect of group polarization.